UV ink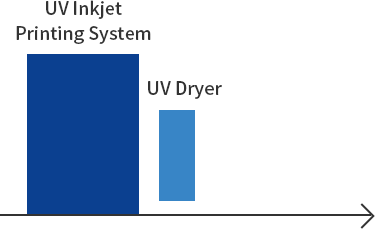 Advantage

It dries and hardens immediately by irradiating with ultraviolet rays (UV).
Generates very little VOC, friendly to both people and the environment.
Compatible with various substrates such as film and synthetic paper.
LED-UV curing UV inkjet with low power consumption The number of system introduction cases is increasing.
Disadvantage

It has a peculiar odor and may be unsuitable for some applications.